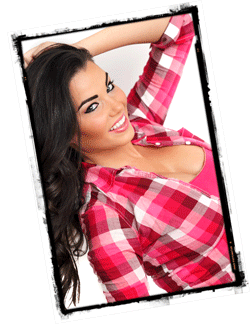 Jerrica Faye
Hi! I am Jerrica Faye! I have been modeling for about a year now and I really love my job! I'm excited to continue my career and looking forward to new adventures!
I am originally from Kennesaw, GA just north of Atlanta! I love Atlanta and I miss it but I am excited to live all over the country! I miss my Braves games the most! A baseball game in Turner Field is awesome! Hopefully I'll see them play where ever I go! I am excited for all my new adventures!
I love being active! I get into the gym as often as I can! I love running, swimming, dancing, and lots of other sports! I enjoy riding my motorcycle! I have been riding for two years now and I'm hooked!
As a model, I wanna get creative and really challenge my ability to perform!
Details

Build:

Height: 5'7" Weight: 125lbs.
Measurements: Bust 40"/ Waist 27"/ Hips 38 1/2"
Ethnicity: Caucasian & American Indian

Experience

Pageants:

2011 Miss Boatweek Runner-Up, Pensacola, FL
2011 Red, White, & Blue Bikini Contest Runner-Up
2011 Shakerfest 2nd-Runner-Up
2011 Miss Seville Finalist
2011 Miss Coors Light: Bikini Nirvana

Print:

Destin Dream Girl 2012 Calendar, Cover Model
Clips and Hips 2013 Calendar

Promotional:

2012 Jagermeister
Jagerette
2012 Island Fights
Ring Girl
2011 Creative Model Management
Camel Tent Greeter
2011 Kube Marketing
2011 Blush Promotions
Twisted Tea Promotion
Boatweek Charity Event
2011 Michele & Group, Inc.
2011 Lolita Designs
Swimwear Model

Hobbies

Acting Profiles: